A motion picture consisting of a sequence of drawings, each slightly different, so that when filmed and run through a projector, the figures seem to move. This perfectly defines an Animated Flick.
Over the years, we have been blessed with a number of animated films, which have touched our hearts, and made us cry like a baby.
Drawing on films from around the world, these are the Top 10 Animated Movies of All Time.
10. Ratatoullie (2007)
Director: Brad Bird
Stars: Patton Oswalt, Lou Romano, Brad Garrett, Peter O'Toole, Brian Dennehy
For just over a decade, Pixar has been a pioneering force in big screen animated features. The studio's focus on real human emotion and sharp storytelling have helped it become the computer generated successor to Walt Disney Animation.
The studio put out one of its finest pieces of work: Ratatouille. Focusing on an anthropomorphic rat who dreams of being a great chef, this movie is the perfect example of how the studio can find success with almost any set of characters or genre. The story itself is a study on fulfilling dreams and becoming something more than what others think you can be. These are universal feelings and Pixar taps into them beautifully, while also keeping an eye on pure entertainment.
9. Princess Mononoke (1997)
Director: Hayao Miyazaki
Stars: Billy Crudup, Claire Danes, Minnie Driver, Billy Bob Thornton, Gillian Anderson
Japan's genius Hayao Miyazaki has plenty of movies that kids of all ages can watch, like My Neighbor Totoro, Ponyo, Spirited Away. Princess Mononoke isn't one of them. It's easily his scariest film—in one scene, for instance, a character's limbs get severed off, and also one of his best.
Japanese viewers of all ages quickly took to Princess Mononoke—it raked in 150 million during its seven-month theatrical run. The scope is epic: After his village gets rampaged upon by a wild boar, a prince named Ashitaka goes on a journey to find a deer god while combating against a wolf god's destruction of Earth's landscape.
That's right, Princess Mononoke is an eco-friendly message movie disguised as a young warrior's tale.
8. Finding Nemo (2003)
Director: Andrew Stanton
Stars: Albert Brooks, Ellen DeGeneres, Alexander Gould
Since Pixar studios have some of the best storytellers in their team, each film they produce can tug your heart strings. Finally, Centred around a story of love, courage and determination, Finding Nemo sends viewers through the ocean to bring a family back together.
Most of all, it is coupled with hilarious characters, stellar animation, and a catchy soundtrack. Finally, Finding Nemo is still as popular today as it was during its initial release ten years ago.
7. My Neighbour Totoro (1988)
Director: Director: Hayao Miyazaki
Stars: Chika Sakamoto, Noriko Hidaka, Hitoshi Takagi
For fans of Japanese animation, the name Hayao Miyazaki brings to mind some of the greatest animated feature films of the past 30 years. And in 1988, Miyazaki released: My Neighbour Totoro.
The movie chronicles the adventures of two young girls in post-WWII Japan as they move to the country to take care of their ailing mother. Once there, they encounter bizarre spirits from the surrounding forests. Miyazaki has always had a flair for tapping into wondrous worlds filled with energy and originality. This movie is a good example of it.
6. The Nightmare Before Christmas (1993)
Director: Henry Selick
Stars: Catherine O'Hara, Danny Elfman
The Nightmare Before Christmas introduced a new generation to some amazing stop-motion animation. Produced by Tim Burton, and directed by Coraline's Henry Selick, the film follows Jack Skellington, a skeleton living in Halloween Town who opens a portal to Christmas Town. The movie follows his adventures in trying to get his spooky town to accept the more joyful holiday, all set to the music of Danny Elfman. It's a haunting twist on the traditional saccharine sweet Christmas fare we usually see, making it an amazing, original film worth checking out. —TA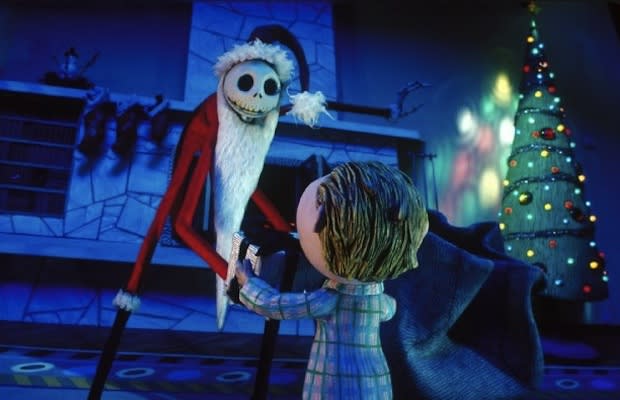 5. Beauty and the Beast (1991)
Director: Gary Trousdale, Kirk Wise
Stars: Paige O'Hara, Robby Benson, Richard White, Jerry Orbach, David Ogden Stiers, Angela Lansbury, Bradley Michael Pierce
The G-rated take on the classic fairy tale tells the story of a selfish prince-turned-beast who is cursed by an enchantress for his vanity. To turn him and his castle full of workers back into humans again, he must earn the love of a beautiful woman. Enter: Belle, a kinda feminist (by Disney standards) badass who's well-read, self-sufficient, and with standards high enough that she doesn't fall for the town's brain-dead pretty boy. Instead, she's into the wounded monster of man who challenges her and treats her with respect.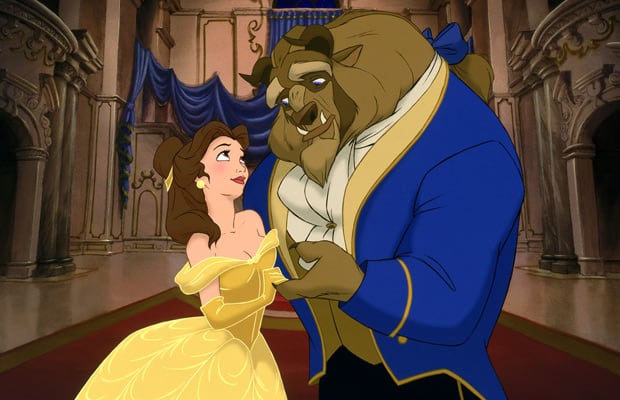 4. Wall-E (2008)
Director: Andrew Stanton
Stars: Ben Burtt, Elissa Knight, Jeff Garlin, Fred Willard, John Ratzenberger, Kathy Najimy, Sigourney Weaver
Like Up, another one of Pixar's more recent achievements, Wall-E has a bravura opening. Ingeniously unfolding without dialogue, the film's first scenes treat the post-apocalypse like a silent slapstick comedy.
Wall-E is a robot on Earth after its become Trash Planet, a garbage strewn nightmare (and perhaps our future if we don't shape up?). Wall-E compresses the world's trash into tiny cubes using his chest compartment and then creates epic pyramids of detritus. Until he falls in love.
From there, the film transforms into something more conventional, though still beautiful and moving.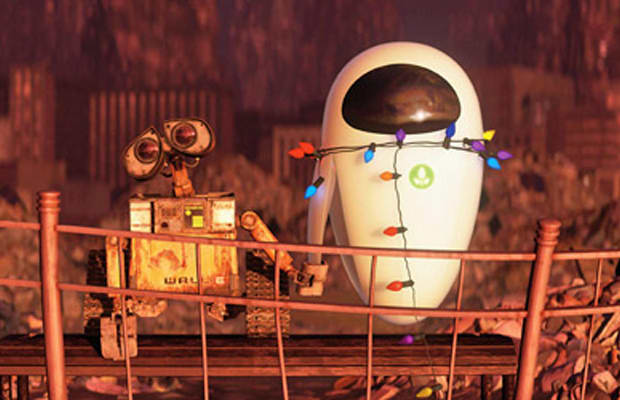 3. Toy Story (1995)
Director: John Lasseter
Stars: Tom Hanks, Tim Allen, Don Rickles, Jim Varney, Wallace Shawn, John Ratzenberger, Annie Potts, John Morris
Also, to opening the door for other classic movies from Pixar (such as The Incredibles and Monster's Inc.), the movie's witty script and groundbreaking images prompted many critics to call it the greatest animated film ever made. And not without reason—27 animators worked diligently on the film, to tell the story of the misadventures of two lost toys trying to find their way home.
Furthermore, Toy Story's greatest achievement is its balance of nostalgia, childhood wonder, and misty-eyed adult humour, because that's the blend every kid's movie aspires to.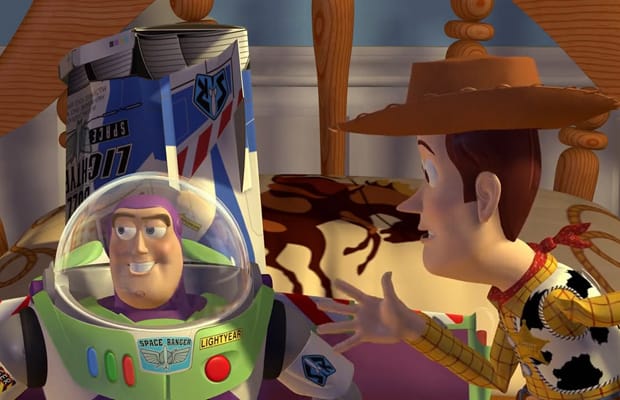 2. The Lion King (1994)
Director: Roger Allers, Rob Minkoff
Stars: Matthew Broderick, James Earl Jones, Jeremy Irons, Jonathan Taylor Thomas, Moira Kelly, Nathan Lane, Rowan Atkinson, Ernie Sabella, Robert Guillaume, Whoop Goldberg, Cheech Marin
The Lion King is one of the most heart-wrenching stories told through American animation. It broke new ground with its use of CGI animation. It went on to spawn one of the most popular Broadway musicals ever. It's the fifth longest-running show in The Great White Way's history and the highest grossing show of all time.
It all took Elton John. Props to Mr. Crocodile Road for letting Disney introduce kids to heavier topics, therefore,like a beloved father getting trampled by a stampede of wildebeests, because we're still not over it.
1. Spirited Away (2001
Director: Hayao Miyazaki
Stars: Daveigh Chase, Susan Egan, David Ogden Stiers and John Ratzenberger
Spirited Away is the most successful Japanese film of all time, with box office receipts totalling nearly $275 million.
If you want the art, here goes nothing—Spirited Away, Miyazaki's eighth feature-length animated film, is a pure expression of cinema. It's a dream the viewer falls into. It takes you to a place you can't get to by any other means.
The story is simple, as it should be. A little girl, Chihiro, is moving with her family to a new home. On the way, her parents take a detour that deposits the family at what looks to be an abandoned amusement park. From there, Chihiro finds a bathhouse for spirits, where she becomes trapped.
The themes of childhood alienation and loneliness are prominent, seems like truly Spirited Away is plain magic. The animation, most of it hand-drawn, feels alive in a way that has nothing to do with computers. It  has everything to do with the power of the human body acting in accordance with limitless imagination, a hand illustrating the impossible.