By 2018, enterprise cloud computing is expected to grow to a $250 billion industry. Each of the world's top 10 technology companies has something to gain from entering the cloud computing market, and many of these companies are already offering cloud services to retail and enterprise customers.
10.  SAP SE
MARKET VALUE:  $109.62B
CEO: Bill McDermott
SAP SE  (Systemanalyse und Programmentwicklung; Systems, Applications & Products in Data Processing) is a German multinational technology corporation that makes enterprise software to manage business operations and customer relations. SAP is headquartered in Walldorf, Baden-Württemberg, with regional offices in 130 countries. This technology company has over 335,000 customers in 190 countries.The company is a component of the Euro Stoxx 50 stock market index.
9. Cisco Systems
MARKET VALUE:  $150.49B
CEO: Chuck Robbins
Cisco Systems, Inc. (known as Cisco) is an American multinational technology conglomerate headquartered in San José, California, that develops, manufactures, and sells networking hardware, telecommunications equipment, and other high-technology services and products. Through its numerous acquired subsidiaries, such as OpenDNS, WebEx, and Jasper, Cisco specializes into specific tech markets, such as Internet of Things (IoT), domain security, and energy management. Cisco is the largest networking company in the world.
8. Taiwan Semiconductor Manufacturing Company
MARKET VALUE:  $153.66B
CEO: C. C. Wei & Mark Liu
Taiwan Semiconductor Manufacturing Company, Limited (TSMC) also known as Taiwan Semiconductor, is the world's largest dedicated independent (pure-play) semiconductor foundry, a technology company with its headquarters and main operations located in the Hsinchu Science and Industrial Park in Hsinchu, Taiwan. Most of the leading fabless semiconductor companies such as Apple Inc., Qualcomm, NVIDIA, Advanced Micro Devices, MediaTek, Marvell, STMicroelectronics and Broadcom are customers of TSMC, as well as emerging players such as Spreadtrum, AppliedMicro, Allwinner Technology and HiSilicon.
7. IBM
MARKET VALUE:  $158.61B
CEO: Ginni Rometty
International Business Machines Corporation (commonly referred to as IBM) is an American multinational technology company headquartered in Armonk, New York, United States, with operations in over 170 countries. The company originated in 1911 as the Computing-Tabulating-Recording Company (CTR) and was renamed "International Business Machines" in 1924. IBM manufactures and markets computer hardware, middleware and software, and offers hosting and consulting services in areas ranging from mainframe computers to nanotechnology. IBM is also a major research organization, holding the record for most patents generated by a business (as of 2017) for 24 consecutive years
6. Oracle Corporation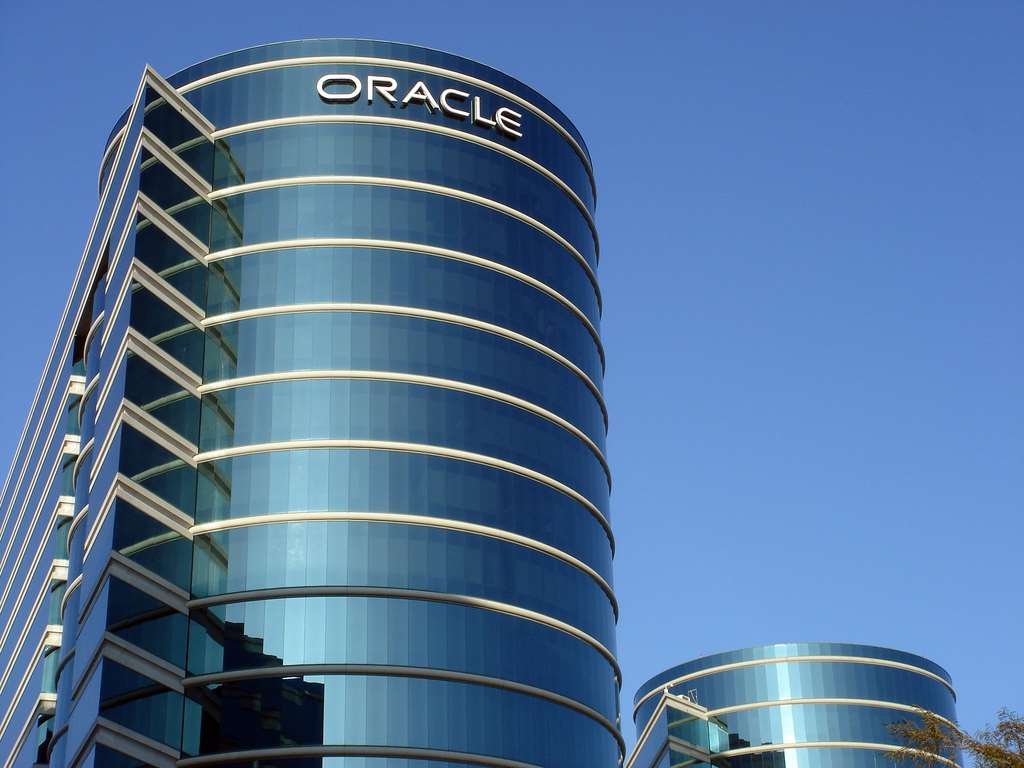 MARKET VALUE:  $160.85B
CEO: Larry Ellison
Oracle Corporation is an American multinational computer technology corporation, headquartered in Redwood Shores, California. The company primarily specializes in developing and marketing database software and technology, cloud engineered systems and enterprise software products—particularly its own brands of database management systems. The technology company also develops and builds tools for database development and systems of middle-tier software, enterprise resource planning (ERP) software, customer relationship management (CRM) software and supply chain management (SCM) software.
5. Intel Corporation
MARKET VALUE:  $173.31B
CEO: Brian Krzanich
Intel Corporation is an American multinational corporation and technology company headquartered in Santa Clara, California (colloquially referred to as "Silicon Valley") that was founded by Gordon Moore  and Robert Noyce. It is the world's largest and highest valued semiconductor chip makers based on revenue, and is the inventor of the x86 series of microprocessors: the processors found in most personal computers (PCs). Intel supplies processors for computer system manufacturers such as Apple, Lenovo (formerly IBM), HP, and Dell. Intel also manufactures motherboard chipsets, network interface controllers and integrated circuits, flash memory, graphics chips, embedded processors and other devices related to communications and computing.
4. Facebook, Inc.
MARKET VALUE:  $367.62B
CEO:  Mark Zuckerberg
Facebook is an American for-profit technology corporation and online social media and social networking service based in Menlo Park, California. The Facebook website was launched on February 4, 2004, by Mark Zuckerberg, along with fellow Harvard College students and roommates, Eduardo Saverin, Andrew McCollum, Dustin Moskovitz, and Chris Hughes. Facebook may be accessed by a large range of desktops, laptops, tablet computers, and smartphones over the Internet and mobile networks. After registering to use the site, users can create a user profile indicating their name, occupation, schools attended and so on. Users can add other users as "friends", exchange messages, post status updates and digital photos, share digital videos and links, use various software applications ("apps"), and receive notifications when others update their profiles or make posts.
3. Microsoft Corporation
MARKET VALUE:  $484.4B
CEO:  Satya Nadella
Microsoft Corporation   is an American multinational technology company headquartered in Redmond, Washington, that develops, manufactures, licenses, supports and sells computer software, consumer electronics and personal computers and services. Its best known software products are the Microsoft Windows line of operating systems, Microsoft Office office suite, and Internet Explorer and Edge web browsers. Its flagship hardware products are the Xbox video game consoles and the Microsoft Surface tablet lineup. As of 2011, it was the world's largest software maker by revenue,and one of the world's most valuable companies. Microsoft was founded by Paul Allen and Bill Gates on April 4, 1975, to develop and sell BASIC interpreters for the Altair 8800. It rose to dominate the personal computer operating system market with MS-DOS in the mid-1980s, followed by Microsoft Windows.
2. Alphabet Inc.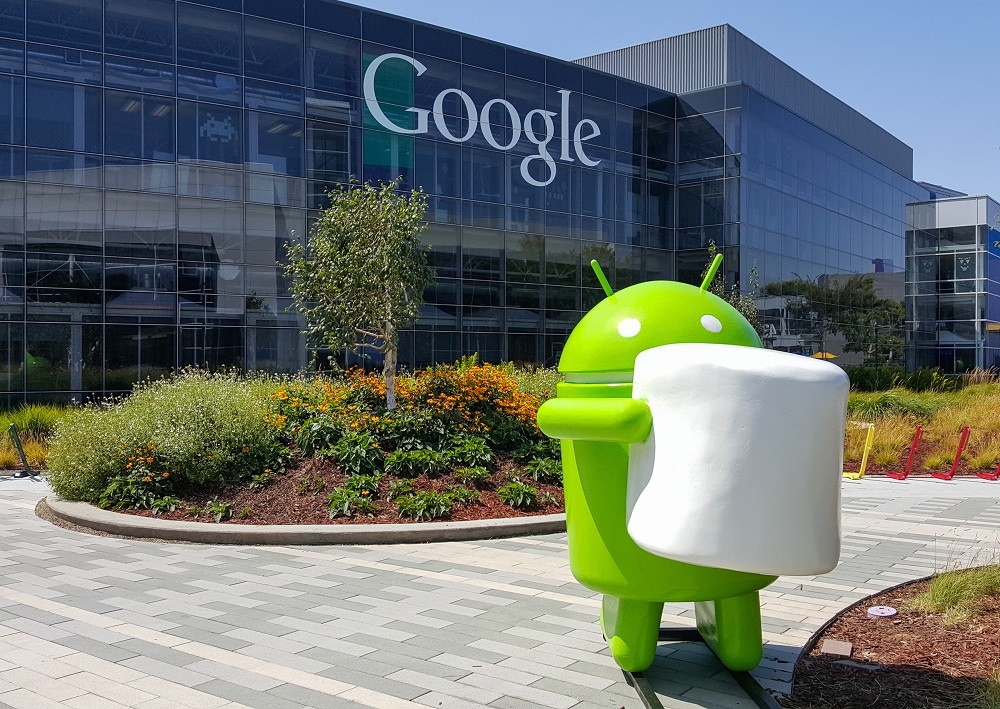 MARKET VALUE:  $552.89B
CEO: Sundar Pichai
Alphabet Inc. is an American multinational conglomerate founded on October 2, 2015, by the two founders of Google, Larry Page and Sergey Brin, with Page serving as CEO and Brin as President. It is the parent technology company of Google and several other companies previously owned by them The company is based in Mountain View, California, at Googleplex. The reorganization of Google into Alphabet was completed on October 2, 2015. Google is an American multinational technology company specializing in Internet-related services and products that include online advertising technologies, search, cloud computing, software, and hardware.
1. Apple Inc.
MARKET VALUE:  $568.19B
CEO: Tim Cook
Apple is an American multinational technology company headquartered in Cupertino, California, that designs, develops, and sells consumer electronics, computer software, and online services. Its hardware products include the iPhone smartphone, the iPad tablet computer, the Mac personal computer, the iPod portable media player, the Apple Watch smartwatch, and the Apple TV digital media player. Apple's consumer software includes the macOS and iOS operating systems, the iTunes media player, the Safari web browser, and the iLife and iWork creativity and productivity suites. Its online services include the iTunes Store, the iOS App Store and Mac App Store, Apple Music, and iCloud. Apple was founded by Steve Jobs, Steve Wozniak, and Ronald Wayne in April 1976 to develop and sell personal computers